Unique and wonderful places inspired the Greeks, who built temples and sanctuaries there.
They liked to put temples on hilltops, promontories. overlooks. or places with Cyclopean stones peeking out. At first Olympia seems not to fit the partern. It is Rat, lacking the dramatic landscapes of Delphi or Pergamon.
Olympia, however, sits at the meeting of two rivers, depicted as river gods on the pediments of the Temple of Olympian Zeus.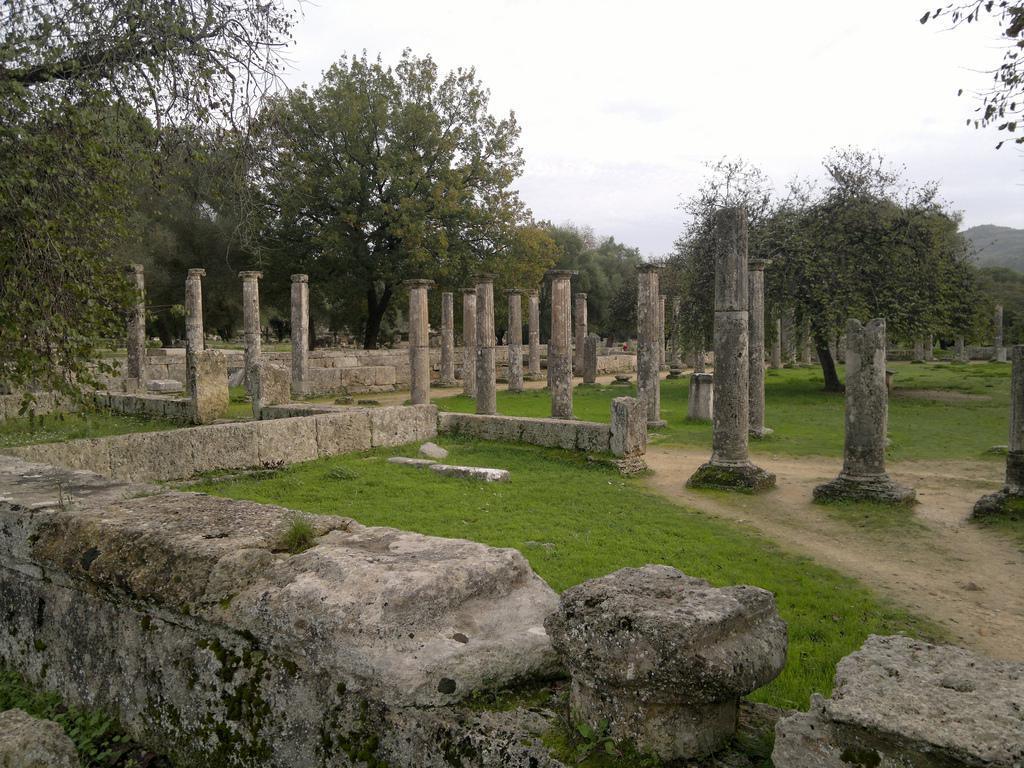 It is lush and green, even in the height of summer. There are wildflowers beyond count in the spring. Olympia even feels and sounds different from other places.
It is always cooler, and there are so many birds and cicadas that you can hardly hear yourself speak.
Because the trees are all over and the ground is flat, it is difficult to get a view of the whole site the sanctuary appears to just keep going and going, blessed by the gods and preserved by mortals as a sacred spot.